Disclaimer: I received 2XU Elite MCS Compression tights to review as part of being a BibRave Pro. Learn more about becoming a BibRave Pro (ambassador), and check out BibRave.com to review find and write race reviews!
I recently had the opportunity to test out the
2XU Elite MCS Compressions Tights
!
I will be the first to admit that I was a little skeptical about the real benefits of compression tights. They look cool and the science sounded pretty convincing, but I was honestly not perpared for how amazing these pants were for my legs.
From a technical standpoint, these tights are fascinating. Different fabrics and Muscle Containment Stamping (MCS) are used to target specific areas of the leg to pretect against muscle trauma during exercise and to increase the recovery benefits to those muscle groups.
From a non-technical standpoint, I was told they made me look like a superhero. So you won't hear any complaints from me!
I wore my 2XU tights for a few short runs and lounging around the house to ward of minor pains and thought they were probably working, but it wasn't until after a particularly painful long run that I became a true believer in the pure magic of these pants. I beat up my legs pretty badly on a tough longer run and was hobbling around pretty badly. I decided to wing it and wear my tights under my khakis for work.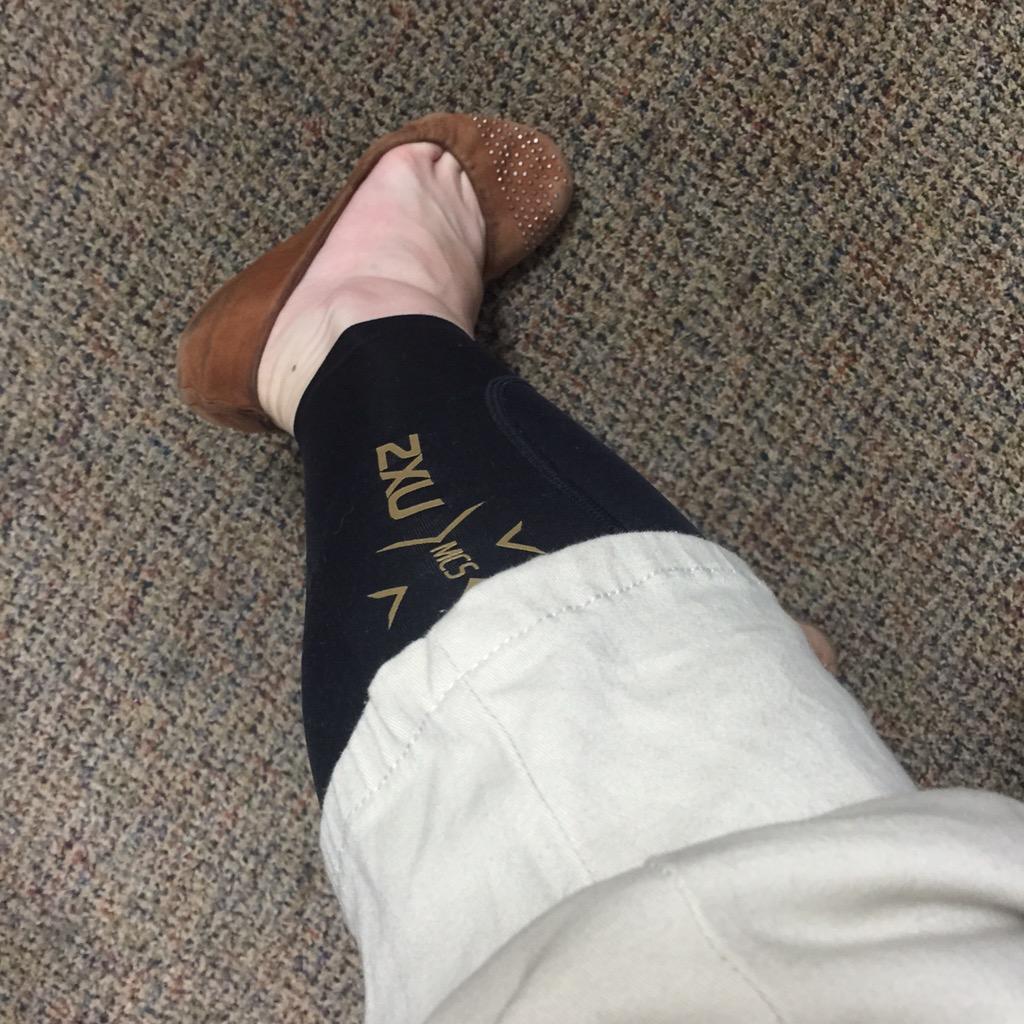 While it might not be a fashion choice that will be heading for big runways, I was able to run another three miles that night after work and my legs felt brand new.
It wasn't a fluke either. I had to get ready for the Urban Bourbon Half pretty quickly since I had not been training as well as I should have, so a lot of my long runs were brutal and my legs hated me by the time I was done. Wearing the 2XU Elite MCS Compression pants is probably the only way I was able to get ready for the race in time.
To take it one step further, they may be the reason I was able to make it though the hilly course in Kentucky without lasting pain. Don't get me wrong. These tights will not suddenly make you invincible. You will not be able to go qualify for Boston tomorrow without training. But they will do wonders when it comes to giving your body the resources it needs to recover properly. I have never been good at giving myself time to recover. I want immediate results and I think these are about as close as you can get. When I end a run knowing I ought to be sore for days after, I am so glad I can put these pants on and be ready to roll again in significantly less time.
Another perk of these tights is that, in spite of the fact that they are long pants, they are not terribly thick and do not get unbearably hot when running. I wore them running on hot days and was no worse off than I would have been in shorts!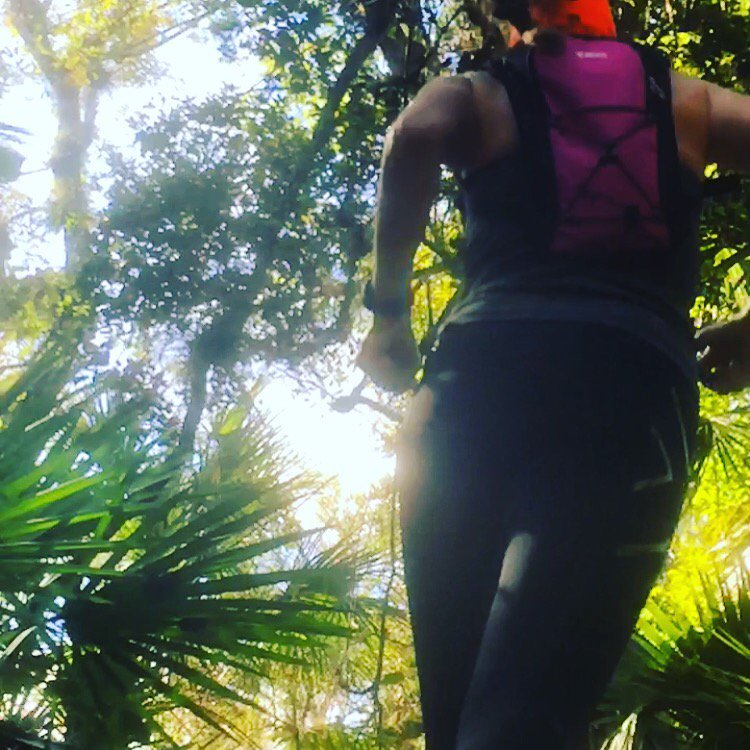 Overall, I am in love with my 2XU Elite MCS tights and can't stop telling all my friends about them!
If you want to try your own pair, use the code:
BIBRAVE20
to save 20% off your purchase (this actually works site wide and not just on the pants!)
If you have questions about my experience with these pants please let me know...I will be happy to talk your ear off about them as well!