Ok I say this every month but seriously how is it October already?!
I love love love fall so I'm pretty okay with time flying, but it's still making my head spin a bit.
One of the best things about fall is that I can keep drinking hot coffee and fewer people look at me like I am clinically crazy.
Also Starbucks started doing super cute fall cups and the new toasted graham latte is the bees knees.
So, grab a cup and join me for a little Saturday morning coffee chat :)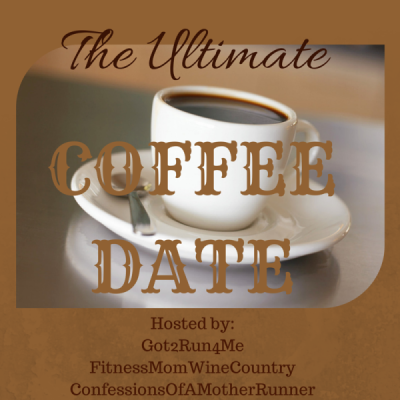 If we were having coffee
I would tell you that I cannot wait for the
Urban Bourbon Half Marathon
later this month! I get to meet some of my BibRave friends in person for the first time and it will be my first ever trip to Kentucky which makes it double the fun!
If we were having coffee I would ask what you are going to be for Haloween or if you are running any Haloween races! I don't have a costume idea yet and that makes me sad.
If we were having coffee I would tell you that I have been binge watching NCIS on Netflix like a crazy person. I started from season one and I am watching them all :)
If we were having coffee I would invite you over tomorrow night because I just might be having friends over for dinner for the first time in our new place!!
What would you tell me if we were having coffee?
Any must see/do suggestions in Louisville KY?
Wanna come over for a pasta party?!